Love for wrestling begins with our kids program
Those who stay will be Champions


TITANS
Poway High wrestling is one of the top programs in California. We develop young men into top wrestlers that are competitive at the state tournament and often go on to wrestle in college.

SLAMMERS
Developing a love for wrestling begins with our kids program – the Slammers. We work with youth ages from 6 to 14 (8th grade) to improve their skills and develop their commitment to the sport.

ELITE YOUTH WRESTLING
Elite offers experienced young wrestlers an opportunity to train and compete at the state and national level. Invitations to join Elite are based on proven skills and desire to take it to the next level.
Camp Registrations Now Open
Poway RTC Training
RTC wrestling
Poway High School
State Champ Camp
New York
State Champ Camp
Poway Youth
State Champ Camp
Michigan
State Champ Camp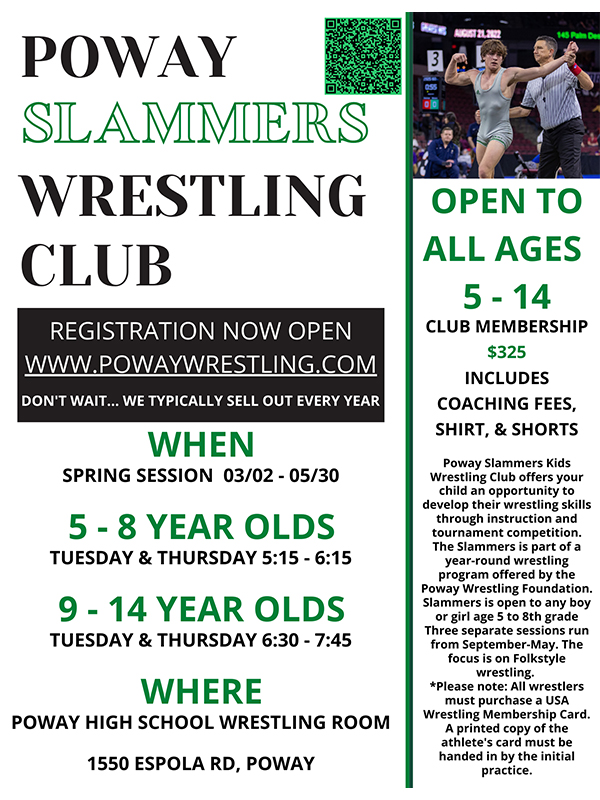 2023 Poway Slammers Spring Registration
Poway Olympic Training Center Website